Keep Your Cool This Summer
As the days start to warm up (finally), it's a good time to stock up on items to keep pets cool.
Remember to check pavements before going out on hot days as hot paths can burn paw pads! Boots are available for working dogs, such as guide dogs and service dogs. Cooling jackets are also available but it's still better to avoid exercising dogs in the heat of the day.
A lot of items we have to order in so make sure you get ahead of the game and order early to ensure you have the items when the hot weather arrives. Hot weather items quickly go out of stock during hot spells so its best to order early! We do have limited stock instore of cooling mats, travel water bottles and bowls.
Cooling mats are great for dogs, especially after walks on warm mornings or evenings.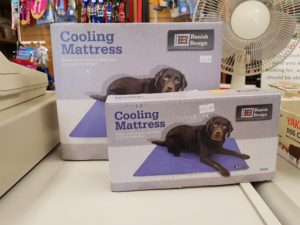 Travel bowls are a must to keep their hydration up on days out.