Sticky Merchandise
We have had a great response from customers in the store to the Sticky baits merchandise. So much so that the few bits we had flew off the shelves in no time!
Preparing for the Great British weather
We all know how unpredictable the weather can be in this country, so being prepared is always a good plan. Sticky have a great range of amazing quality merchandise, from hats to hoodies, to make sure you are ready for anything.
Here are some of our favourites
Bobble Beanie
Classic Sticky pink, this bobble hat is a lovely, thick stretch knit. Great for keeping warm on those early starts or night fishing. It's also available in grey and pink or, if you want to blend in a bit more, olive and black.
Hoodie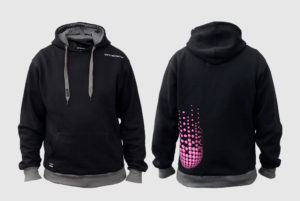 The attention to detail on the pullover hoodie is amazing. Inside it is lightly lined with fleece, it has an adjustable drawcord hood and ribbed trim to lock in valuable heat, making it perfect for the bank all year round. The large pouch pocket is ideal for carrying essential loose items. It even has a separate and specifically designed pocket for your mobile phone (fits most phones, inc iPhone 6), so no more unfortunate swimming lessons for your mobile! Also available in olive and black.
T-Shirt
Of course, we do get some nice weather! Sticky have got that covered too with their T-Shirts. 100% Coton with high build print so they won't lose their good looks after a few washes. Guess what! It also comes in olive and black!
Zip Hoodie
More of a coat than a hoodie, their heavyweight zip up hoodie looks great, but it also offers extreme comfort and practicality. It is fully lined with sherpa fleecing including the hood, and has zip up pouch pockets to keep your personal items close without risk of them drowning! The adjustable drawcord hood and ribbed trim lock in heat, so this heavy-duty hoodie an angler's winter essential.
Snap Back Cap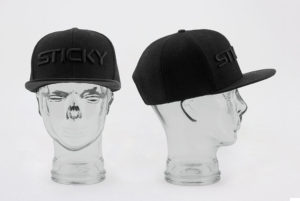 We adore the clean lines and good looks of the snapback cap. With a high structured crown and flat peak it combines looks with practicality as it keeps the sun out of your eyes while you watch the water. But let's be honest, this is one for the fashion conscious and we'd wear it with anything!
Knitted Beanie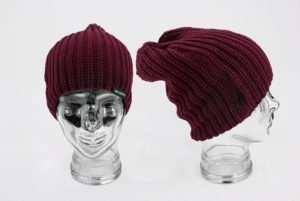 Who doesn't love a beanie!! Although they do do a classic olive knitted beanie, we love this Maroon colour. Knitted using the classic Fisherman's Rib Stitch it's practical and stylish, keeping your head warm during those colder fishing sessions.
Classic Cap
And finally, where would we be without this essential? Classic style and fit, subtle branding, and fantastic quality, it also comes in black with subtle self colour detailing This cap is made to last and will faithfully shield you from sun, rain, snow, hail… and, in this country, probably all in one day!!!
More Info
All clothing is available in sizes S to XXXL so no one is left out and all hats are one size fits all.
For more information on pricing and to order please email us at:
enquiries@banburypetfoods.co.uk
Call the shop on:
01295 266870 (during opening hours)
Or send us a message on Facebook:
https://www.facebook.com/PawsPetSupplies
Or use the contact for on our Contact Us page:
https://banburypetfoods.co.uk/contact/