Star Wars Day!
This Friday is may the 4th; Star Wars Day! Here at Paws, we're celebrating by honoring the immortal line;
"There's always a bigger fish." – Qui-Gon Jin – Episode 1 – The Phantom Menace
10 % off ALL fishing bait and accessories!
On Friday, May the 4th, and Saturday 5th May, we are offering 10% off all of our fishing range. That's on top of our already low prices!
The Force is strong in store
10% off could get you 4kg of Skretting pellets for just £7.20 or 8kg for just £13.05!!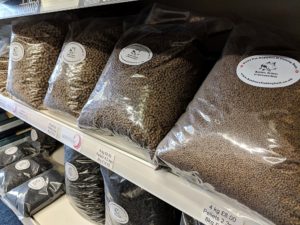 How about some Crafty Catcher Particles?
Small 1.1l pots from £4.49
or large 3kg boxes from £10.79!
Only available in store so pop in for the best deals!
Whatever you choose 'May the 4th be with you'.
Tight Lines